About Us
J. Michael Rooney, DDS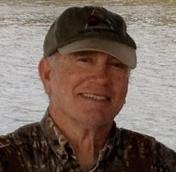 Dr. Rooney was born in New Orleans, graduated from Jesuit High School and completed his undergraduate studies and dental degree from Loyola University. Following graduation, Dr. Rooney served as a dentist in the Navy for two years. He was stationed at the Marine Corp Recruit Depot, where he provided dental care to new recruits. Dr. Rooney has consistently applied himself to continuing education courses and seminars, enabling his practice to offer the latest dental treatments in the field. He has been helping patients in Gretna, LA since 1973. Dr. Rooney maintains membership in the American Dental Association, the Louisiana Dental Association, and the New Orleans Dental Association.
Dr. Rooney and his wife, Meryl, have three children. J. Michael Rooney Jr., MD practices internal medicine in Metairie and lives in Kenner with his family. Colleen is a CPA and lives in Houston with her family. Mark lives in Mandeville with his family where he works as a computer programmer. In his free time, Dr. Rooney enjoys hunting and fishing.
---
Our Team
Maureen, Office Manager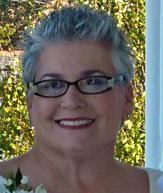 Maureen has been a member of our team since 1974 when she earned her degree in dental hygiene from LSU. She was our hygienist until 1990 when she became office manager, but is now semi-retired coming in mostly Mondays and Wednesdays. She enjoys visiting with her long-time friends and welcoming new patients into our dental family.
Maureen is married to Chuck. They have two married daughters, Jamie and Laura with sons-in-law Chris and Anthony. She loves going to Shell Beach, cooking, and playing with her two granddaughters, Lucy and Annie and her Basset Hound Penny.
Solange, Dental Hygienist
Solange has been with us since 1986. She graduated from LSU School of Dentistry. She is proud to be part of Dr. Rooney's team and to help provide exceptional dental care with integrity and respect for each patient. Solange sees our patients as more than just a name–she treats them like friends.
Solange and her husband, Mike, reside in Pass Christian. They have two daughters, one son, and a son-in-law. She loves playing with her grandchildren.
Laura, Dental Hygienist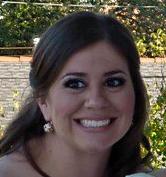 Laura graduated from LSU School of Dentistry in 2010, but has worked here in different capacities for many years. Prior to this, she earned her B. S. Degree from Northwestern State University in 2007. Laura loves the opportunity she has to get to know patients and take care of their needs so they can enjoy beautiful smiles.
Laura enjoys music, traveling with her husband Anthony and taking care of their 5 cats.
Jena, Dental Hygienist

Jena has been with the practice since Katrina. She graduated in 1980 from LSU School of Dentistry. Jena contributes to the fun, energetic setting of our office, and patients appreciate her humor and friendliness. Her father was a dentist so she grew up in the dental profession.
Jena has three children and one grandson. She is a supporter of the Saints and LSU and in her spare time, she enjoys attending concerts and trying new restaurants.
Connie, Dental Assistant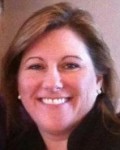 Connie has been helping patients at our practice since 1996 but has been in the dental profession since 1986. Patients appreciate Connie for her ability to make them feel at ease and to help them understand their procedure better. She takes the time to educate our patients about their dental health.
Connie is always busy, both at the practice and in her free time with her family. She loves to fish and hunt or just be outdoors. She is an avid fan of the LSU and the Saints.
Taylor, Dental Assistant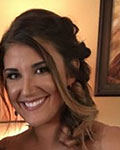 Taylor is a dental assistant for Dr. Rooney, who joined our team in 2013. She is caring and kind to our patients who enjoy her smile and personality.
Taylor has one son Jaxson, who keeps her busy when she is not working dentistry or taking care of her customers at Vera's Seafood Restaurant.
Kathleen, Volunteer
Kathleen is recently retired and joined the team two days/week. She helps with the clerical work and enjoys interacting with the patients who are more like family than clients or patients.
Kathleen was a Registered Dietitian who managed the kitchen at a local hospital. She enjoys Shell Beach, travelling with friends and birdwatching. She has a daughter Shannon, son-in-law Joey and granddaughter Molly who keeps all of us busy with sports and other activities.